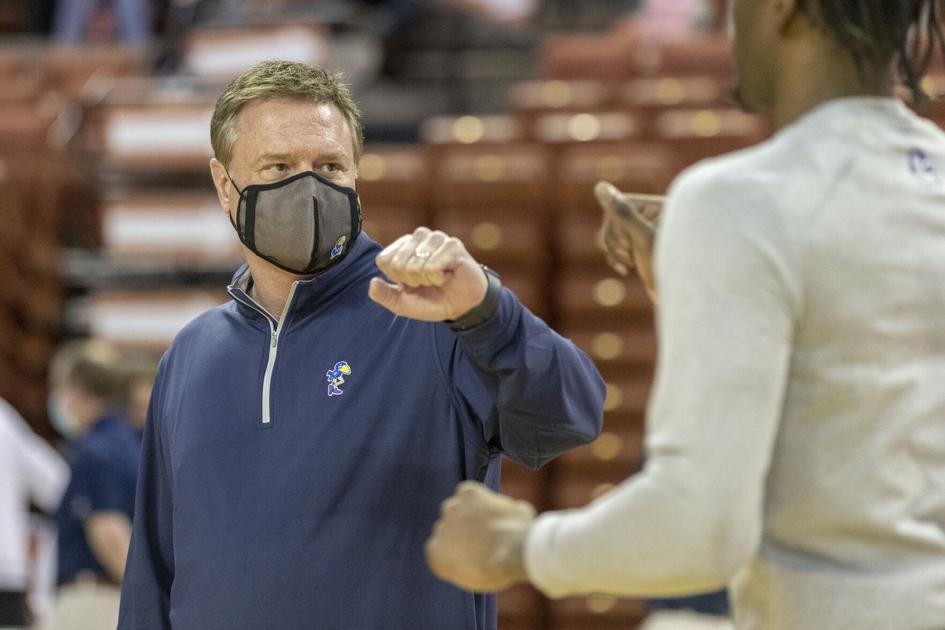 Kansas men's basketball has been on the recruiting trail over the summer, with the latest commitment coming from four-star Zuby Ejiofor committing to Kansas back on July 1. Since then, the Kansas coaching staff has been on the lookout for more prospects to add to their 2022 class in what is a more typical recruiting setting, as last year was altered due to the COVID-19 pandemic.
Four-star small forward Aidan Shaw is one target for Kansas heading into his senior season at Link Year Prep. Listed at 6'8 and 190 pounds, the Branson, Missouri native is deciding between Iowa, Arkansas, Oklahoma State, Missouri, and Maryland in addition to Kansas.
It was a busy month of visits for Shaw and his family this past June, and he plans to take one more visit to Fayetteville, Arkansas on August 6. His college choice announcement is expected shortly after that visit takes place.
One of the top guards in the nation, five-star Keyonte George, has set his announcement date for August 8. George is considering Kansas, Texas, Baylor, Kentucky, and Oklahoma State. He took a visit to Kansas back on June 21 in one of his final visits during his recruiting period.
Another five-star who could be setting up a visit this fall is 6'9, 235-pound power forward Kijani Wright. So far, Wright has visited Arkansas, Texas, and USC, but has Kansas on his list as a potential target.
Wright has been on record stating that athletics wouldn't be the only factor going into his recruitment, and that's where Stanford has a solid chance to land the five-star as he will be considering the academic side strongly. Wright will visit Stanford during the first week of August.
The Jayhawks are still in the mix with his recruitment, and George hasn't expressed when he will be looking to make a college announcement.