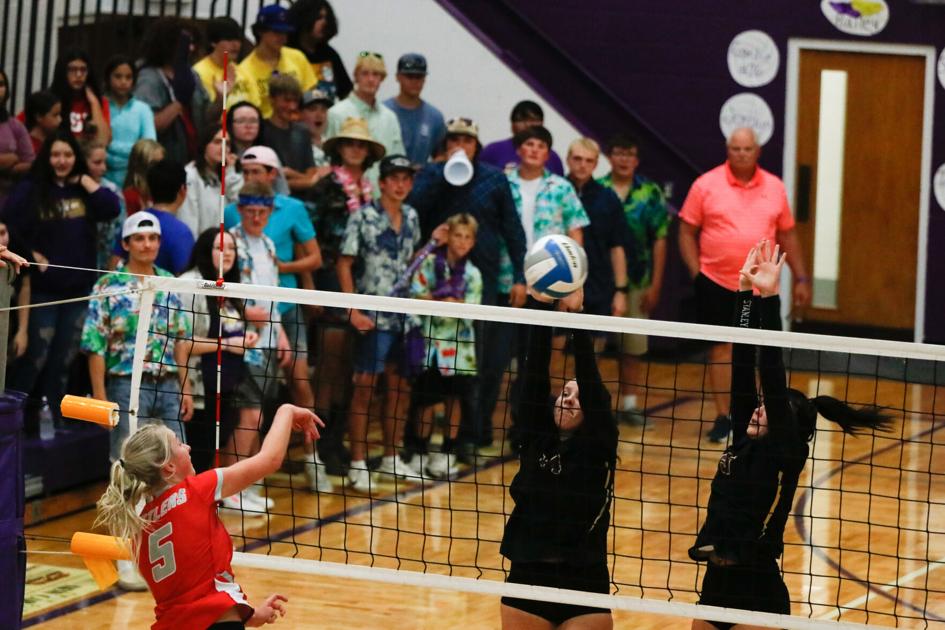 The Stanley County Buffaloes volleyball team played the Colome Cowgirls in Colome on Thursday. The Buffs ended up with a 3-1 victory. Set scores were 25-15, 23-25, 25-18 and 25-19. No individual statistics could be found by the Capital Journal.
The Cowgirls (6-14) will host the Gregory Gorillas (12-8) in Colome on Tuesday. Matches are scheduled to start at 6:30 p.m. CT. The Cowgirls are the no. 55 ranked team in Class B, while the Gorillas are the no. 27 ranked team.
The Buffs (9-8) will host the Todd County Falcons (7-15) and the Cheyenne-Eagle Butte Braves (8-10) at Parkview Gymnasium in Fort Pierre on Saturday. Matches are scheduled to start at 1 p.m. CT. The Buffs are ranked no. 25 in the Class A standings. The Falcons are ranked no. 52, while the Braves are ranked no. 36.