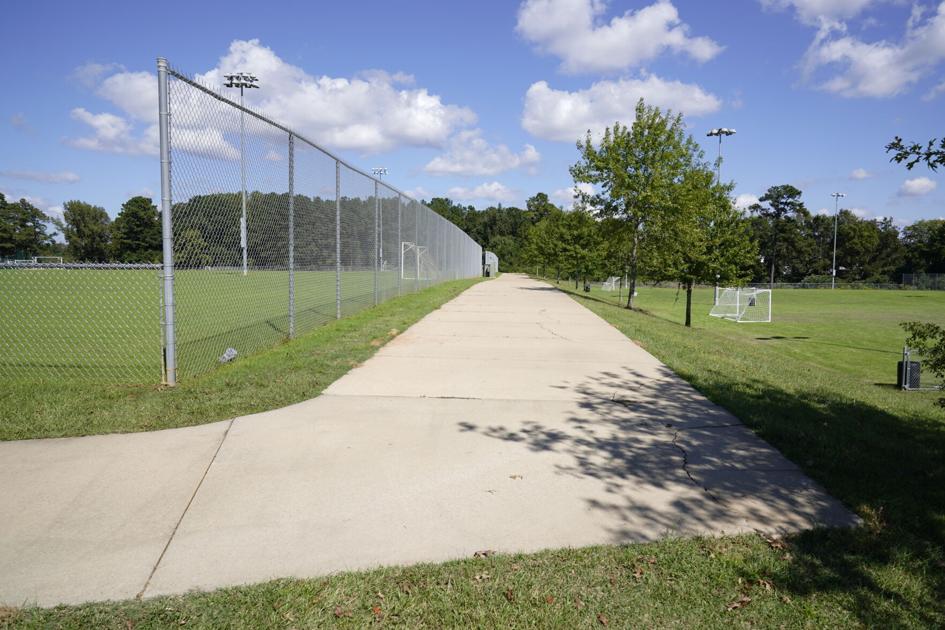 Thanks to donated and grant funds parents will be able to go from the Alexander City soccer fields through the municipal complex to the new Chick-fil-A.
The city applied for Alabama Department of Transportation TAP grants for ADA compliant sidewalks at the new municipal complex and connecting to the neighboring soccer fields. For the soccer complex, it brings it closer to full completion even though in has been it use for several years.
"It would basically finish the soccer complex except for the parking lot," Alexander City councilmember Eric Brown said. "There are areas there that are in the mud after it rains. This is a long time coming."
Mayor Wood Baird said the idea is to connect the soccer complex to the newly renovated municipal complex to help with parking and give parents an option for walking.
But the soccer fields and municipal complex are not the only things in the area being connected with sidewalks.
"The developers with Chick-fil-A are going to partner with us and help us extend some more sidewalk down across the curbing to Chick-fil-A," Baird said. "It will tie in with this job we are doing."
Baird said the developer will give the city funds too and the entire sidewalk project would be done at the same time sometime in the spring.
Baird said grants are also coming for Thomas C. Russell Field airport.
"Sen. Richard Shelby has informed us we are getting $674,000 in grants for the airport," Baird said. "It will be to reconstruct runway lighting, reconstruct taxiway lighting, add runway vertical and visual guidance system and install miscellaneous navigational aid systems."
Baird said there is no city match for the airport grants.
"All of this is super great for the city," Baird said.